New app: Akryla
Published on 27 September 2023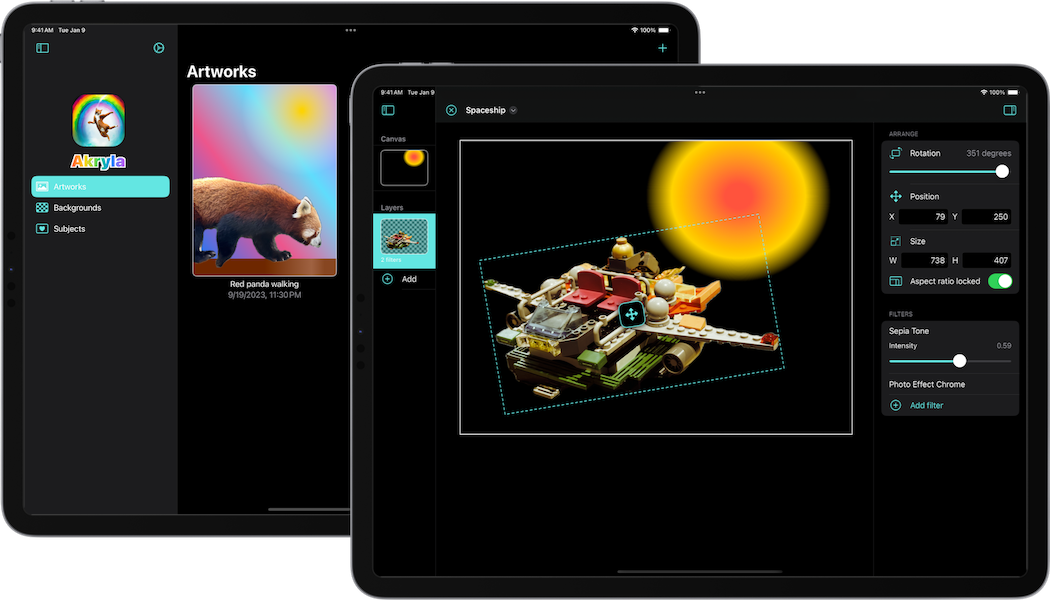 After a summer with a nice relaxing vacation, but also betas of Apples new operating systems, my new app Akryla is finally available on the App Store!
If you are member of the press, check out the press kit for more information and full resolution images.
What does it do?
With Akryla, users can generate crazy artwork from their own photos.
Layered artwork
Artworks are composed of layers on top of each other. When editing the artwork, layers are shown in a list.
A layer can be an image, a lifted subject from an image, a solid color or a gradient.
The image layers can have effects applied to them like sepia tone, thermal, chrome or x-ray.
Artworks are saved in iCloud and sync across devices.
Pro features
Akryla is free to try out forever, but limited to 3 saved artworks at a time.
By subscribing to Akryla Pro (monthly, yearly or lifetime) the user can save unlimited artworks. Additionally more image filters are unlocked.
Writing WWDC Notes paid off
The idea for Akryla started in the week after WWDC'23. I went to Cupertino and attended WWDC, and when I got home again, I helped writing some WWDC Notes for some of this year's sessions. One of the sessions I watched and wrote notes for, was session "10176: Lift subjects from images in your app". It showed some new APIs in the Vision framework included in iOS 17 and macOS Sonoma, where subjects can be lifted from images.
This functionality has been available in the Apple Photos app, but never before been availabe for third party developers.
Using new stuff in iOS 17
Akryla uses many new APIs, Apple introduced in iOS 17:
SwiftData: All user generated data is persisted with SwiftData - the native Swift persistence framework, and synced to iCloud.
Vision subject lifting: The lifting of subjects from photos are powered by the Vision framwork, which uses machine learning to find subjects.
SwiftUI Inspector: An inspector on the trailing side of the editor as seen in many other stock apps.
Dedicated to my kids
The app is dedicated to my kids 💜💙 who love to make all kinds of creative crazy artworks with rainbow colors.
With the app it is easy for them to take a photo from our latest family trip, a of something they see or just a selfie, and create a crazy artwork out of it.
I love to see what people are going to make with it! 🤩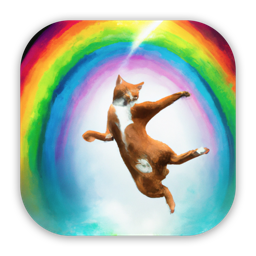 Tagged with: